Print is Dead 😵 - Just Don't Tell Amazon with Their Direct Mail Print Catalog
---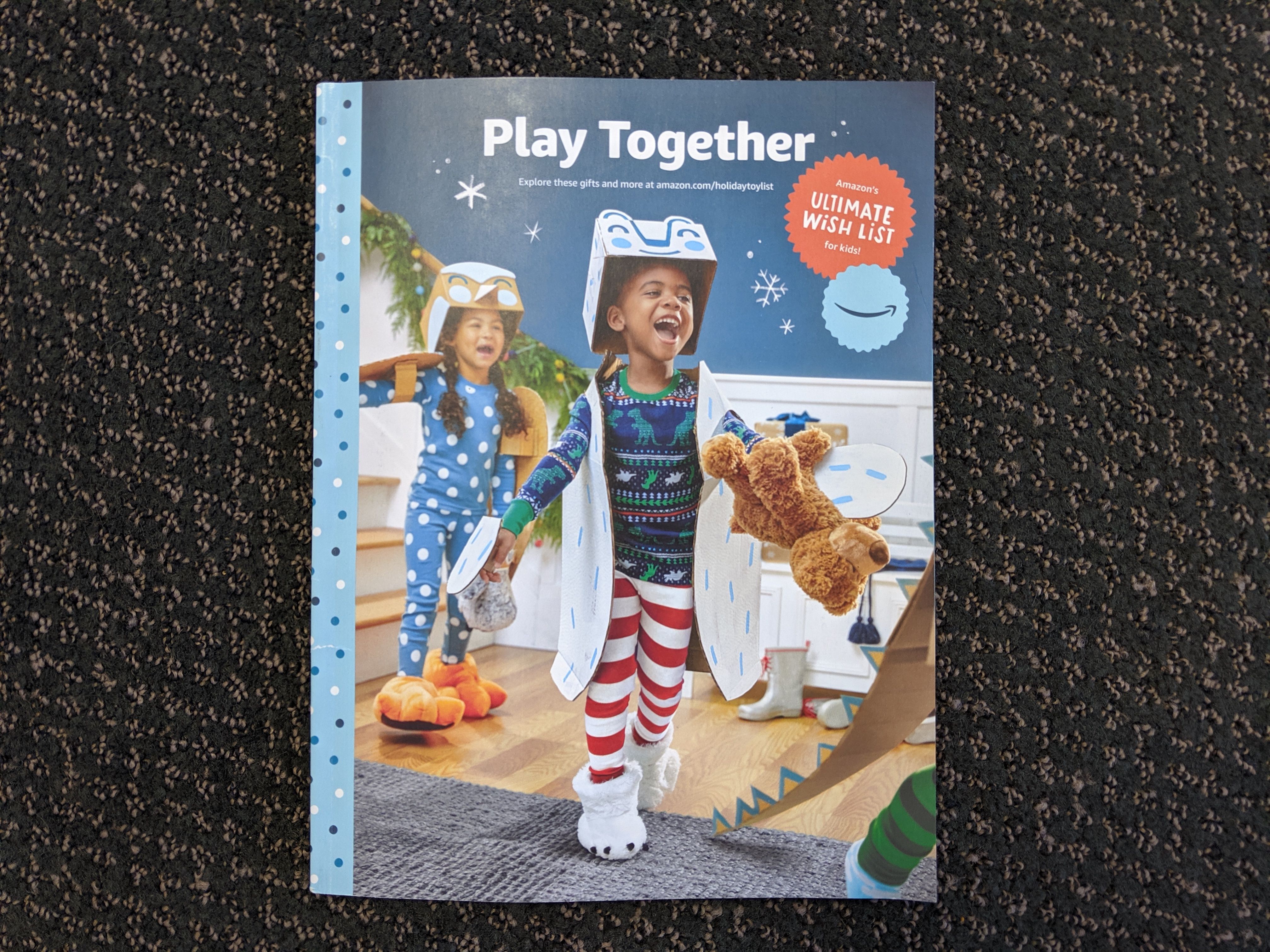 Amazon's use of print is a great, simple example to combat the common misconception that print as a medium is dead or dying
Yesterday I checked the mail with my son aka my shadow and noticed something interesting in our mailbox, Amazon is doing a holiday catalog.
The whole notion that print is dead is clearly untrue. Amazon is worth a trillion dollars and they clearly they know what they're doing online and yet they still use print... 
This isn't Amazon's first foray into print either. A few years ago we documented how Amazon and Google use print ads to introduce and promote various services.

A few items from Amazon's Catalog that Print Publisher can learn from (you can read about how we teach local publishers to leverage print):
Leverage print and digital by highlighting where people can get more information (we call this Business Basics)

Include calls-to-action - consistent visual prompts

Cross-reference other content (in print and online... we call it cross-linking online)

Take advantage of the higher engagement in print



It's pretty fascinating to think about what that means and the implications for folks who maybe jump to conclusions about print is dead. As you're having these conversations you might want to find one of these in your area and reference it.
---
Would having a digital team to lean on help you grow your media business?
Contact us to learn more about our technology and programs for local publishers.