Driving Revenue AND Readership Growth with Sponsorships
---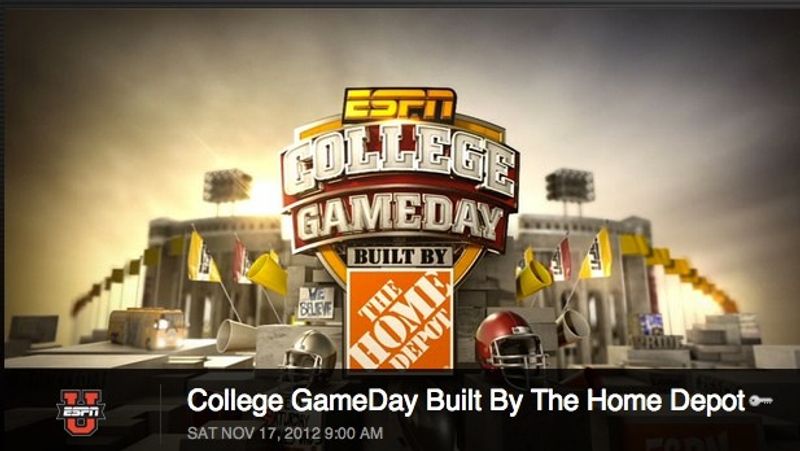 Most local publishers have thrived for years with display ads and bring this approach when embracing digital. There is absolutely nothing wrong with display ads when done well (banner ads as the digital variety are usually called) but they only provide one benefit to you, the publisher... income.
Ok, sure, revenue is a pretty great benefit but there are a variety of revenue-generating opportunities that exist for local publishers that drive more than just revenue such increased readership, engagement, SEO and social media sharing.
Sponsorships are all around us and are a great opportunity at the local level.
Sponsorships are also often easier to sell locally than traditional digital because we're so accustomed to sponsorships in our culture from ESPN's College Gameday Built by Home Depot to the various sponsors on the PGA Tour to myriad sponsorships unrelated to sports but present in our everyday lives. As a result, the concept of "sponsorship" is well understood even if the medium - digital - is somewhat mysterious to the local business.
As a result, the least appreciated benefit of running sponsorships is their terrific ability to act as an "appetizer" that draws both existing and new advertisers into the fold while acclimating them to the notion of digital campaigns.
We previously introduced 14 Revenue Opportunities Publishers Have with Digital and here we'll begin a short series that identifies how you can leverage these today as well as a few of the potential pitfalls that await you.
Sponsored Content - Advertorials / Native Advertising
Undoubtedly one of the hottest areas of interest in our evolving media environment is Native Advertising. Native Advertising is employed by Facebook and Twitter and leading media companies large and small - sometimes with terrific execution, sometimes not so much. As such, some people love it, other's hate it. Don't let a poorly executed example steer you away from this opportunity to drive new revenue and deliver significant value to your advertisers. In our first post, we'll introduce a few simple steps you can take to ensure an effective sponsored content campaign.
Sponsored Content - Calendar, Guides or Special Sections
Every local content website should have a robust calendar, local guides and relevant special sections. Why not sell sponsorship opportunities related to this content? Out second post will show different ways to monetize your existing content efforts and how you can layer on added value to drive even more revenue.
Sponsored Promotions - Giveaways, Best-Of Business Contests, and Reader Competitions
Finally, we the start revenue conversation at both our Program Overview and training for publishers who work with us as Locable Affiliates with an introduction to Social Promotions. Social Promotions have an amazing ability to immediately drive revenue, even for new publications and Facebook pages, while quickly growing readership, Facebook fans and email opt-ins. Reader Competitions and Best-Of contests are more advanced variants that greatly engage the community and, when done well, drive significant  "secondary benefits" for you and your sponsors.
Legal Reminder: By law sponsored content i.e. content that appears online in exchanged for cash or other consideration needs to be accompanied by a clear and auspicious notice per the FTC. We're not lawyers and this is not legal advice but don't forget to mention in some obvious way, shape or form who paid for the placement. While not a legal consideration, if there are links in your content to the sponsor or at the sponsor's request those need to be "no-follow" links otherwise you're just asking for Google the blacklist you and you really don't want to be excluded from Google search results.