Running Social Promotions w LPN's Engagement Module: Sponsored Contests, Giveaways & Polls
---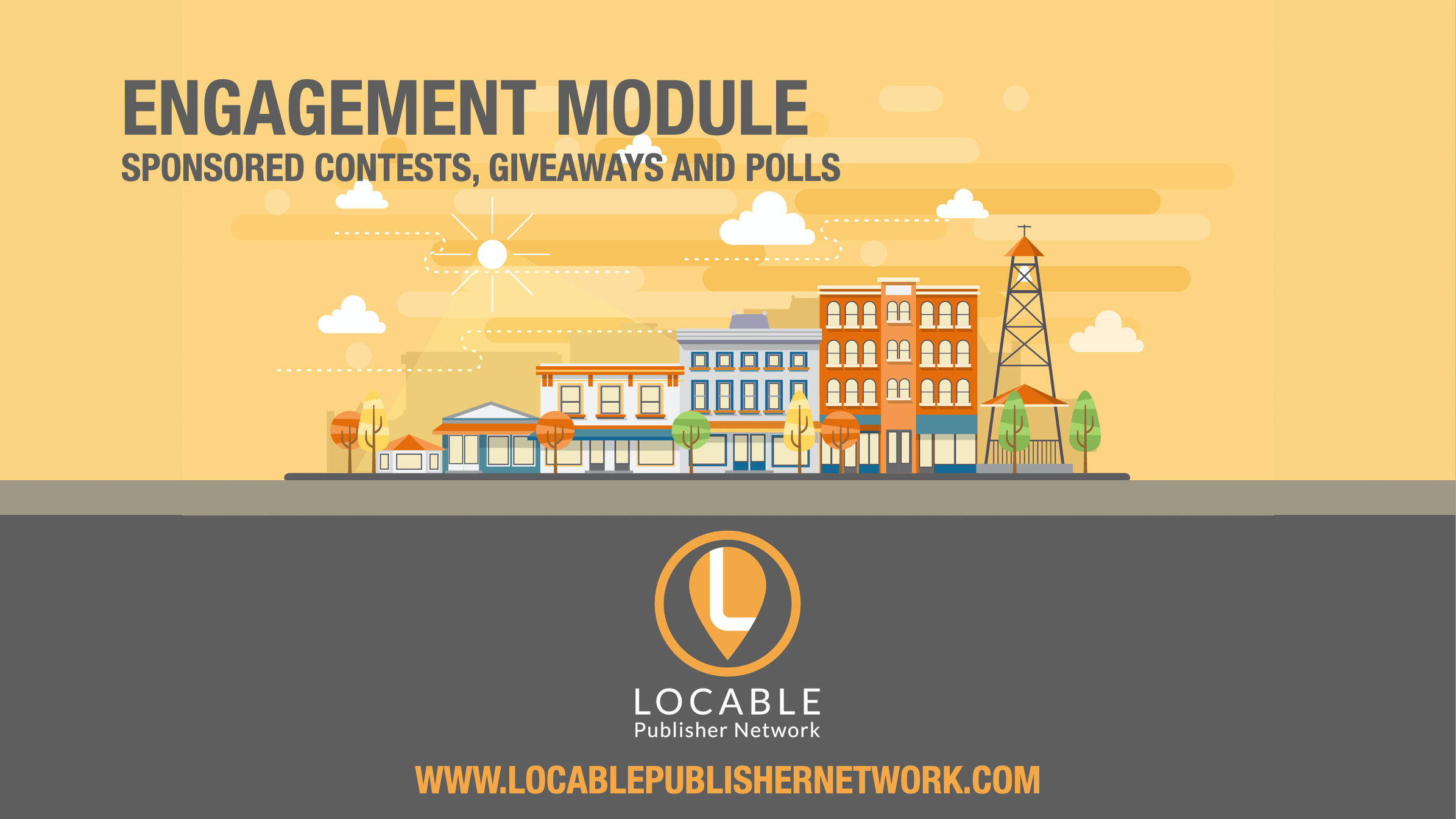 Introducing Locable Publisher Network's Engagement Module 
Driving reader engagement through various contests, giveaways and polls is a great way for publishers to grow their audience.
Social Promotions also provide a new stream of revenue through sponsorships and the opportunity to attract new advertisers.
You can now run social promotions using the new tools in our Engagement Module - an optional add-on within our Community Content Engine - to quickly setup contests, giveaways and polls on your website.
Add Sponsored Contests, Giveaways and Polls to Your Website
Learn how to run a successful promotion and how easy it can be to setup
---
Want to see how Locable's Publisher Network can help you grow your local media business?
Schedule a program overview today