Midland Living Website Breakdown - 11-Proven Techniques That Help Publishers Work Smarter Not Harder - Video
---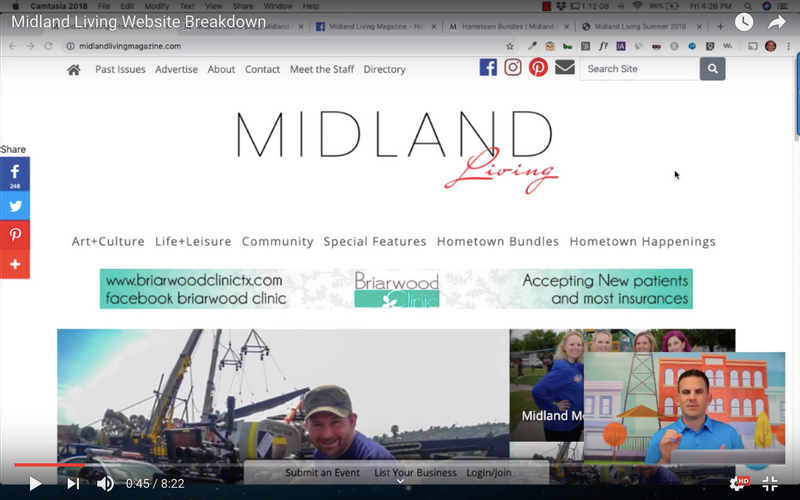 Step 1 is doing something.
Step 2 is doing the right things, the right way.
Our Community Content Engine has a lot of great features baked in that automate best-practices and streamline working smarter not harder but sometimes you just gotta know what to do.
This video is all about doing things the right way and reducing the busy-work to get more benefits - a higher return on (effort) investment.
You'll notice there is nothing techie about what we suggest but rather it's all about leverage:
Leverage Print & Digital
Leverage Your Website, Social Media & Email
Leverage Audience to Create Content (and more audience)
When you're trying to do more with less the key word is Leverage!
In the video, we introduce 11 simple tactics including:
Use more descriptive titles including who, where, & what
Embed your digital edition directly on your site - don't link to 'other places' to promote your content
Use short paragraphs, avoid 'walls of text' - also include headers as separators for scanability
Don't auto-publish from your website or auto-share from Instagram to Facebook or other social platforms
Create quick-hitters on your site instead of lengthy FB posts, then share to FB
Don't share your e-newsletter to social media
Limit promotional posts (ads) - pretty much, don't do it!
Incorporate User Generated Content (UGC) and user-inspired content to crowdsource and grow engagement
Don't share naked - always include a custom share message. If it's not worth your time to think of something relevant to add why would anyone take time to read it? Plus: you want to include ego-bait
---
Ready to learn how Locable's Publisher Network programs and technology can help you grow revenue?