Programmatic Ad Revenue for Local Publishers including: Ad Networks, Google Adsense and Affiliate Marketing
in
Publisher Sales
---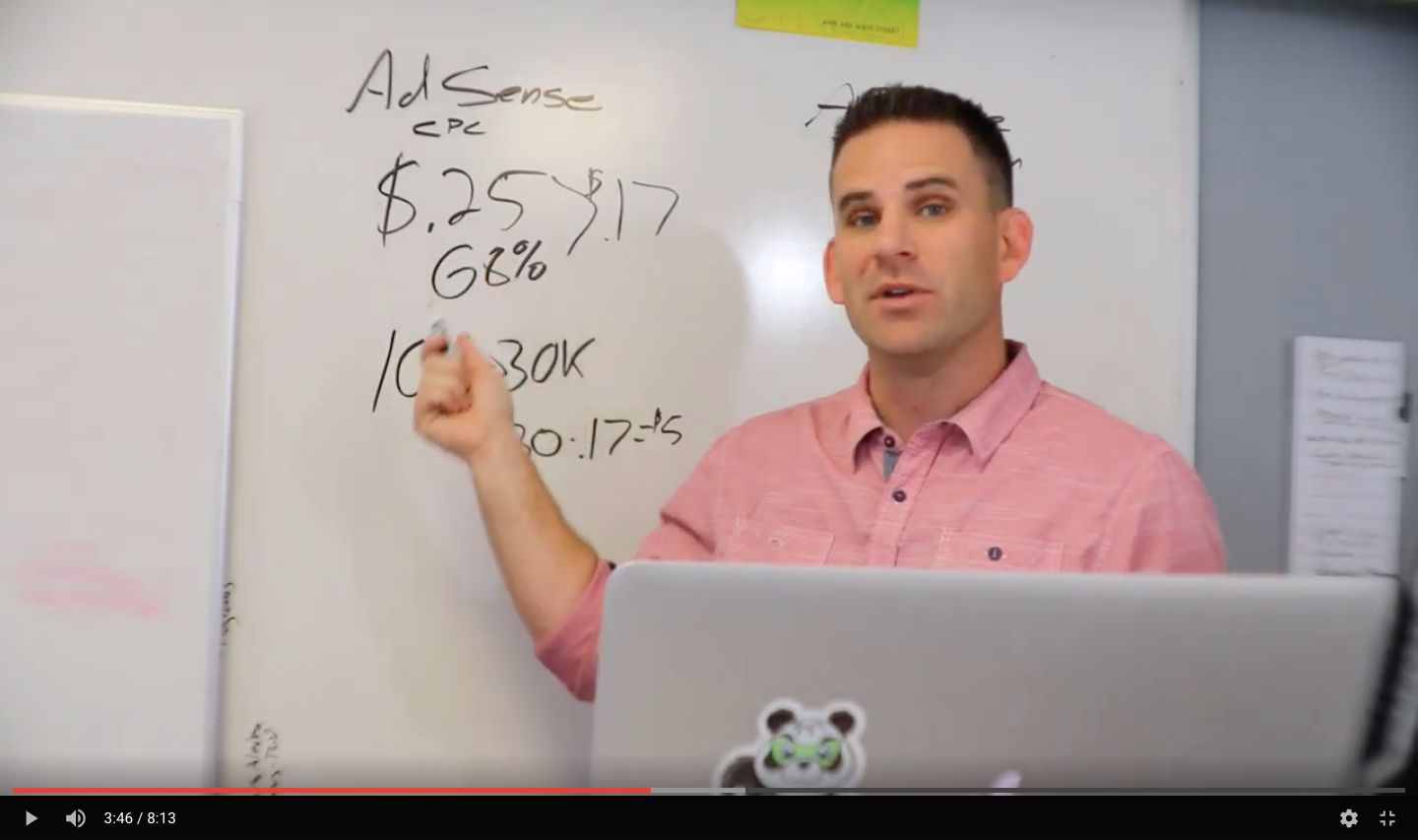 Programmatic Advertising has become a popular concept in recent years while the use of Ad Networks has been a prominent part of the Internet for well over a decade.
In this video, we look at some of the key considerations for local publishers including the basic economic principles including:
Page Views and Ad Impressions
Click-Thru Rate (CTR)
Cost-per-click (CPC) and Google's Revenue Split of 68%
We did the math and discovered that smaller local publishers driving 10k pageviews/month that average 3 ads per page (or 30,000 ad impressions/mo) can expect to drive as little at $5/mo in Google ad commissions!
Of course, local publishers with local advertiser may also anger those advertisers by accepting ads from national competitors without first offering them a chance to participate.
We went further and looked at Affiliate Marketing and the economic drivers there including Conversion Rate and Commission Rate which may drive more revenue than Ad Networks but still nothing significant. That said, incorporating Affiliate links in content may make sense.
Remember, links in content that result in earned commissions legally require that the site disclose the possibility of earned commissions!
There are a lot of ways for local publishers to drive thousands and often tens-of-thousands of dollars in monthly revenue, it just doesn't include the use of Ad Networks.
Watch the video below for the full review of Ad Networks like Google Adsense and Affiliate Marketing programs for local publishers.
In the video, we reference various statistics related to Ad Networks and Affiliate Management including:
RankXL's How to Make $100/day - though, their CPC and CTR is highly suspect (CTRs online average .1% and they use 5% or 50x in their calculation)
Money from Adsense on Medium - they reference $.20 CPC and explore the number of visitors with ad blockers which they estimate in the 25-30% range. I didn't include that in my calculation in the video, clearly, that means you'd need more traffic for the same revenue


Our Community Content Engine includes some powerful tools to enable you to grow audience/traffic, engagement, and, when paired with our revenue-generating strategies and technology, you can accomplish more than you'd imagine.
We also reference our integration with Broadstreet Ads which can get around many Ad Blockers (see not above). Basic ad serving is included in our fees while we're able to offer a special discounted rate for their Premium Xpress service.
---
Ready to learn how Locable's Publisher Network programs and technology can help you grow revenue?