5 Tactics to Make Your Emails More Interesting
---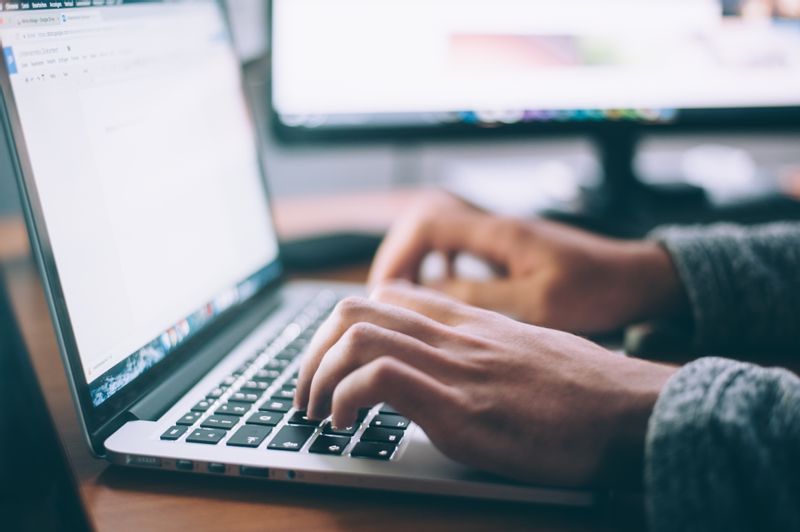 When you put together an email newsletter, you most likely want people to open it. That is a given. However, emails can often get lost in the shuffle. 
When it comes to emails, think about what will get someone to open it. Essentially you want to invoke excitement in the reader. 
Making sure that your emails are interesting can be a tricky thing, and is something that will always be evolving, but here are a few types of content to include in your email that will inspire more people to click!
1. Give the user a good reason to open the email.
This can be done by including something that is "exclusively" for newsletter subscribers. This could include specific tips from local personalities, coupons, or content. Be sure to include this in the subject line to entice people to open up the email. If it's an offer, for example, let the viewer know that there is something for them inside the email that only goes out to them. 
Get creative with this, make sure that the user feels like they are getting a deal from opening the email. 
2. Include local events.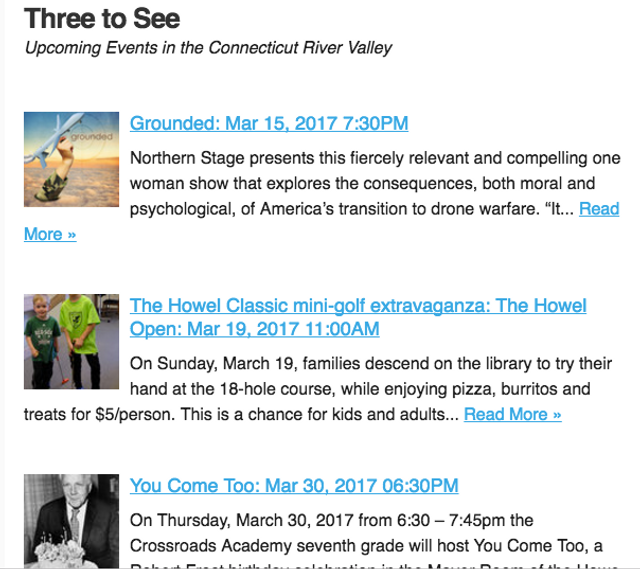 Include a section with fun local events. You may already do this with your newsletter, but it might not be working the way you hope. 
Make it catchy and fun to view the events you've included with a section titles something like "Three to See." Get the user excited to see which events will be highlighted.  
3. Highlight a local business.
As a publisher, it's always a good idea to keep things as local as possible. Having a section that highlights local businesses is a great way to add interest to the newsletter. 
You can do this by highlighting a business through an article, or just posting their directory listing and giving them a shoutout. It's up to you to decide what your readers would most appreciate. 
Also, be sure to let the business know that they were included which is a great way to start a conversation about their advertiser needs! 
4. "In Case You Missed It"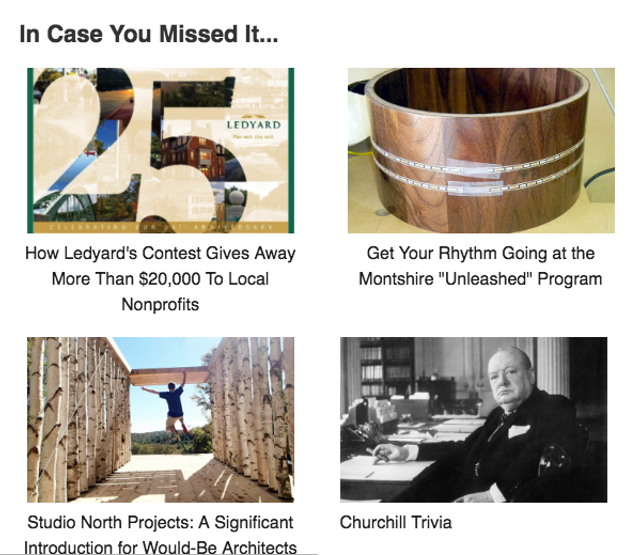 Having an "In Case You Missed It" section within your email newsletter is a little cheeky but keeps things simple. By using articles that have already been performing well you're more likely to drive additional traffic to your site. 
Use tools like Google Analytics and Facebook Insights to figure out which articles to include. Those with lots of pageviews or high engagement on Facebook are good candidates for this section. 
This is a good section to use to get to know your readers and what they enjoy reading by further tracking clicks in your email blasts.

Keep experimenting and see what works best. 
5. "This Day in History"
A section that can easily have a local spin is a "This Day in History." Find a snippet of local history that happened near the day you send the newsletter. 
Good sources to explore are local libraries and government websites. Set up Google alerts, discover local museums online, reach out to local people that are considered local historians. This is a small section that could make a big impact, as well as make it fun -- and, once you've done your research, a relatively easy addition to your newsletter. 
---
Talk with us about Membership and Consulting Services.