Bridge the Gap Between Print and Web with 'Web Extras'
---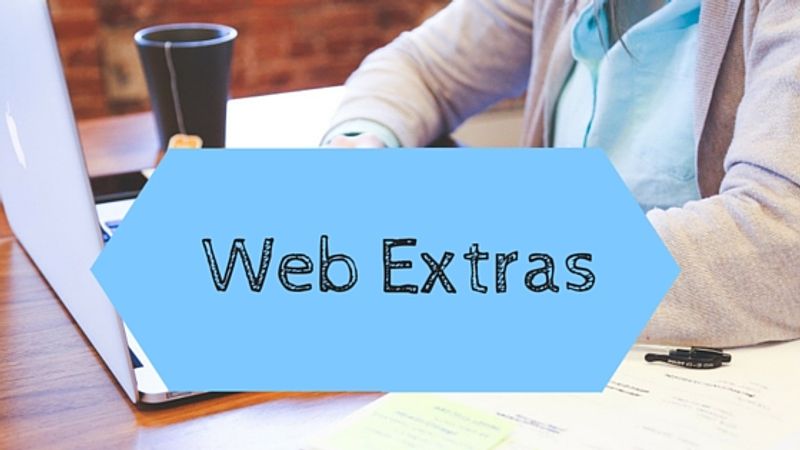 If you've attended our office hours or read through some of our helpful starting points, you know Locable helps bridge the gap between print and web. One of those ways is on the editorial side, and we call it "web extras." Our publisher concierge program helps featured publishers Mansfield Magazine and Susquehanna Life bring this idea to life. Here's how it works…
Your print content is awesome, so it's going to sell itself both on the pages and on the web. Generally, your page views and social media engagement will see great benefit when you feature neighborhood faces and local celebrities, like you're already doing in print. Get that stuff on the web as soon as you can!
But how do we get people to visit our website and follow our social media pages in the first place? Well, we've got to let them know they exist first! You can accomplish this by creating a "call to action" in your print publication.
How do you create a call to action?… Dedicate a little bit of space on the page to create a call to action icon/box, and give your readers a reason to visit the web. The possibilities are endless when it comes to content ideas.
It could be something as simple as, "Mansfield Magazine's events calendar has you covered this and every weekend. See what there is to do in and around Mansfield, and add your own events, by visiting mansfieldmagazine.com."
Or it could be something a bit more complex. Mansfield Magazine recently featured an article in print highlighting tips on buying a new big-screen TV. With it being the fall issue, we decided to take our call to action to the web. Reaching out to local leaders/innovators, we got a small crop of recipes and quotes for football game days. The call to action read "Your new TV is perfect for football this fall. Mansfield residents and local influencers share their favorite game day recipes and party ideas exclusively at mansfieldmagazine.com," and the digital version of the print article linked to the web extra (and vice versa). 
Now you've gotten yourself some new digital readers and followers. What do you do with them?
- Make sure they help spread the word by continuing to create enticing content
- Run social promotions (at least quarterly) to give them a chance to win cool prizes and again spread the word about the power of your digital product
- Expand your advertising and sales by offering package deals for your print advertisers, or approaching new prospects with lower-cost options
- Solicit content from your new followers by engaging them on social media – ask questions, take polls, request photos/video relevant to your content
The list goes on, but one thing is for certain: this tactic is the definition of what it takes to be a successful publisher online. There are a wealth of available tactics that that you can use to achieve huge results, just by complimenting what you are already doing.



---