Let the Internet Work for You: Boost Your Views Tenfold through Trending Lists
---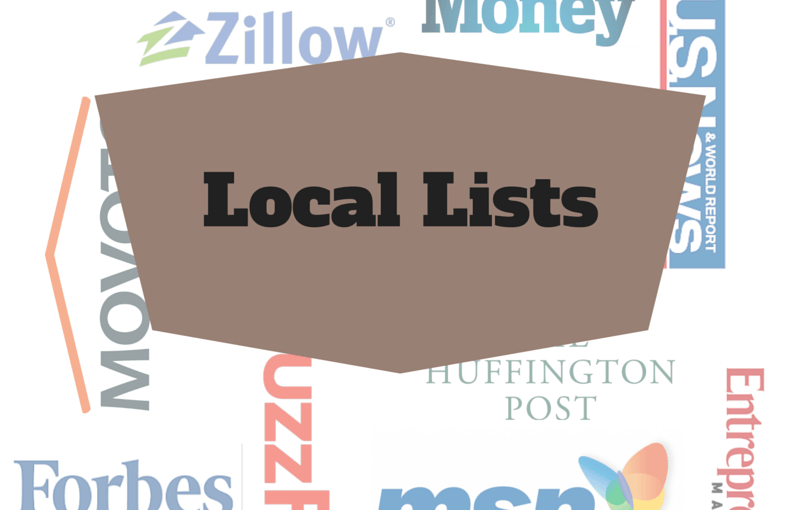 Has your town gotten recognition on an Internet listicle? You have seen them everywhere with names like "The Best Places to Live on a Budget" or "10 Best Small Towns You've Never Heard Of"  They're popping up everywhere with the increasing popularity of sites like Buzzfeed.
Let's explore some of the ways you can join the conversation around these articles and reap the traffic that comes with it. Sometimes they are easy to find, like when Locable publisher Mansfield Magazine found out Money Magazine ranked the town one of the best small cities to live. Other times, it takes a bit of digging…
A few good ways to find information, accolades and lists like this are social media and Google Alerts. You can learn how to set up Google alerts for these types of articles here. You want to set up an alert with the name of your city/county/area and other areas of local interest like universities, wilderness parks, or landmarks.
These types of articles pop up quickly, but often go unnoticed by your community. That is why it is vitally important to find the information, consolidate it, and post it for everyone to see. The advantage here is that this content is highly shareable and helps spark community conversations.
Here are some recent examples on how to capitalize on these types of features, as identified and posted by our publisher concierge program:
http://www.mansfieldmagazine.com/2014/12/09/54404/snobby-or-just-totally-awesome-mansfield-at-a-glance
http://www.mansfieldmagazine.com/2015/09/01/84504/mansfield-made-no-2-in-summer-list-of-best-places-to-live-in-texas
http://www.mansfieldmagazine.com/2015/05/25/72971/metroplex-cities-rank-as-some-of-the-best-cities-to-start-a-career
http://www.mansfieldmagazine.com/2015/04/07/67784/mansfield-isd-ranks-low-on-nerdwallet-s-best-school-districts-for-your-buck-in-dfw-list
http://www.southlakestyle.com/2015/07/29/80763/this-just-in-carroll-isd-ranks-no-1-school-district-in-texas
http://www.southlakestyle.com/2015/08/24/83439/newsweek-ranks-carroll-in-top-150-high-schools-in-the-nation-10th-in-texas
http://www.southlakestyle.com/2015/05/15/71665/southlake-ranks-6th-on-msn-s-10-richest-towns-in-america
http://www.southlakestyle.com/2015/07/17/79519/forest-park-named-in-top-10-most-beautiful-u-s-hospitals-in-2015
http://www.southlakestyle.com/2015/04/08/67842/carroll-isd-tops-recent-list-with-highest-sat-starr-and-college-readiness-scores
So, what do you want to include on these list breakdowns? Obviously, your lead discusses your town's ranking, when the list came out, what it's all about and a link to the full list. After that, you can break down the specific variables that were used to create the list and determinations. For the "Best Small City's" example above, we highlighted things like employment growth, high household income, and affordable housing, but these factors will be different for every list.
If possible, it's also good to include other towns nearby or in your state and where they fell on the list. Valuable quotes can be included in the aggregation, as well. Just make sure you give credit where credit is due.
OK, you've posted your article, tagged it appropriately and promoted/pinned on your site. Now what? Share it! Putting it on Facebook is the most important thing you can do now, as this prompt engagement from the community. On the Mansfield and Southlake sites, these types of articles average a reach in the 20,000's! We've received 100s of Likes, Comments and Shares per article, and of course, you can create additional content based on the engagement you receive. The possibilities are endless.
Have you had any success creating a post based on a trending list in your community? Do you have questions on how to do it?
---