Using Community Sponsors & Sponsorships to Drive Revenue
---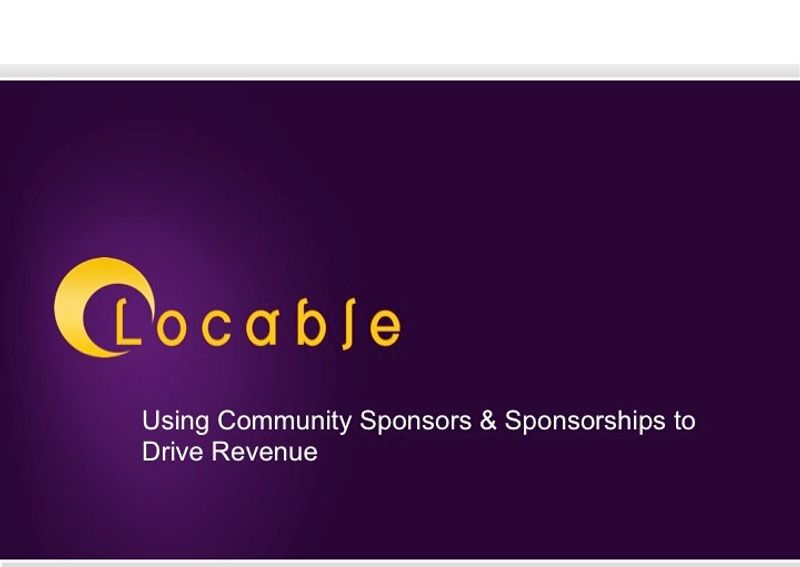 Today we are exploring how Community Sponsorships drive revenue for your publication.
Community Sponsorships are a pillar of our approach for local publishers to reach 100k in Digital Revenue.
It's a simple concept to sell local businesses that focus on supporting your publication as a resource to create community online. This means you will be approaching digital with a revenue first mindset and cover your costs online as quickly as possible. Community sponsorships can include a number of revenue opportunities on your site, but by offering it as one package, they are simpler for your prospects to understand. We explore these concepts in the video below:
1:58 What is a Community Sponsor
6:05 Why Use Community Sponsors?
6:40 Why Fewer Options Make Choices Easier
8:15 How You Can Recognize Community Sponsors to Add Value
11:00 Upgraded Listings and How They Benefit Community Sponsors
11:38 How o Bring in Up to $5,000/month in Revenue
15:25 How to Sell Community Sponsorships
17:30 How to Close Community Sponsors
19:15 Our Revenue First Growth Process
20:10 How Community Sponsorships Helps Solution Selling
21:05 How to Use Seasonality to Grow Revenue
23:20 How to Use Systems to Improve Sales
25:10 How to Set Realistic Goals and Cover Costs
29:32 Final Thoughts and Summary-Deliver Value!